Archive for the 'Exciting News' Category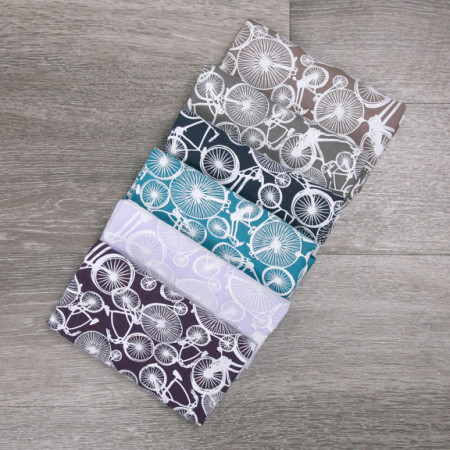 You've waited and waited and it's back. You asked me enough that I just made it happen. This is one of my very first surface pattern designs I originally screened onto coin purses. It was by far my most popular pattern to kick off the ever popular light weight infinity scarves, which are now a staple item in the line up of our products.
This time though it is screened with white ink and you'll see our brand new fabric colours! It won't be back for long so grab it while you can.
Made from a 70% bamboo / 30% cotton blended fabric and always silk screened by hand and sewn right in our studio. Every last one! You can find them in our online shop where shipping is free for them, or in person at one of our upcoming shows.
See you out there! ~natasha
Keep up to date by signing up for our newsletter (at the bottom of the page) or join us on Twitter, Facebook and our Instagram page!