Archive for the 'Exciting News' Category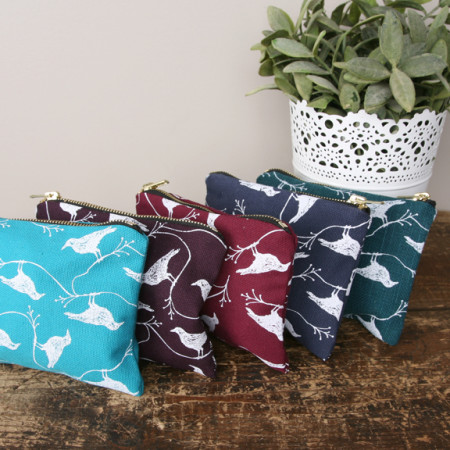 The brand new coin purses and pouches are officially all uploaded online! A few changes from the previous sizes and the bike design is back in them! I am loving the new colours as well.
All of the fabric is silk screened by hand on a durable cotton canvas and then cut down and sewn locally for each and every single one of them. These are great quick gifts or perfect for organizing the bottom of your purse … we all know what that looks like sometimes.
Sadly we sold out of a few colours before I could get them posted online, but still a great selection left. Watch for the new zippered totes. Hoping to have those posted this week.
~ natasha