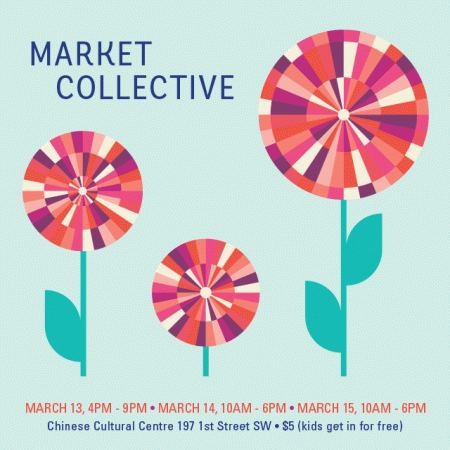 This past weekend was the amazing Market Collective and what a weekend it was. So much talent is always packed under one roof and this time it was filled with TONS of delicious food, which you had to know made me happy.
The vibe at the show this weekend was like nothing else and I think everyone having a few months off to recharge made all the difference. Everyone was relaxed and just having a great time, happy to hang out and take it all in. Thank you as always for putting on an amazing show!
Of course like any show I can't resist buying up some local good for myself and here is what I scooped up. Be sure to head over to their sites and check them out and the next time you see them say hi and maybe pick something up for yourself.
Dress | Lunss This is about as comfortable as you can get. It is actually made from the same fabric as our leggings, dresses and scarves, just in fleece form. I've had it on since I've come home from the show and am in LOVE with it!
Socks | Friday Sock Co.  Not only do I love a fun pair of socks, but the fact they are high socks makes them perfect for my daily hikes with Baron and keeping my feet happy. Happy feet are important. Plus they were only $10. How do you go wrong?
Necklace | BlushCheek Such a simple and perfect necklace for myself. I don't wear much jewelry, but I can promise this one will be in high rotation with my daily outfits … once I take off the sweater of course.
Mountain Shelf | Needle & Pine I don't think much needs to be said here. Build from old recycled barn wood it is perfect and totally up my alley. I already have about 10 different spots I want to put it up in my home. (mini plant bottles by PLANT)
Tote | Market Collective Every show they have new totes and being you can grab them when you pay to get in, why not. I have bought one at every show and have quite a collection that is growing. Make sure to pick it up so you can put all your unique finds inside to take home.
Market Collective is having their next show May 1 + 2 + 3 with a whole new lineup of artists. You can find the list here. If you have a chance and are in Calgary you should check it out.
I'll leave you with a cute photo of Baron helping with the photo shoot … so bossy telling me that his best friend (his blue dog) needed to be in the photo and rearranging things.
Hope everyone who made it out had a fun weekend. See you soon. ~n
Keep up to date and sign up for our newsletter (at the bottom of the page) or join us on Twitter, Facebook and Instagram page which shows you more behind the scenes in the studio!