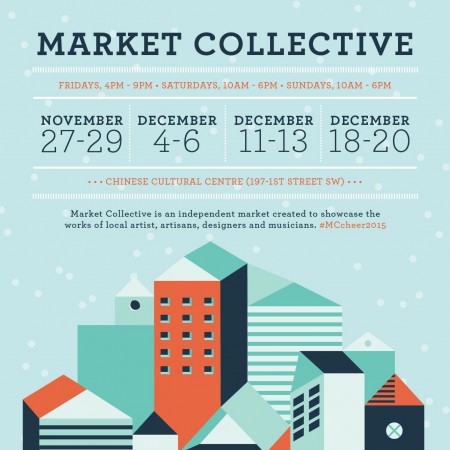 What a winter season it has been. After 43 days setup in 6 different cities we have just 5 more days to go until we call it another AMAZING year here at Whiteout Workshop!
Dec 18th – 20th | Chinese Cultural Centre (197 – 1st Street SW) | Calgary Friday 4 – 9 pm | Saturday and Sunday 10 – 6 pm
Dec 19th and Dec 23rd | Old Strathcona Farmers Market | Edmonton Both days from 8 am – 3 pm
Find us this weekend at Market Collective Design Dress Calgary. This is the last weekend of their 4 show winter season and it is going out with a BANG!!! Just check out the line up of food, artisans and music and you'll get why.
Plus our normal yearly stomping grounds at Old Strathcona Farmers Market in Edmonton. We are setup in row 3 if you haven't been for a while. ** Note that the Dec 23rd market date is on a Wednesday! ** Perfect for all you last minute shopper and those in need for some locally grown, raised, baked and handmade goods.