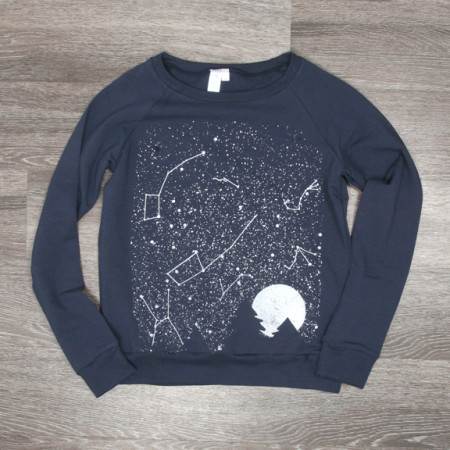 With fall fast approaching … I know dare I say with it being 25 degrees out (about 80 for those in the US) … our long sleeves are back in stock. I just released the first 6 options and the new fall designs are in the works so you'll see those in the coming month.
All sewn locally here in Alberta and screened by hand on a french terry, 66% bamboo, 28% cotton and 6% spandex blend. So incredibly comfortable it will quickly become your favourite shirt when it is just a bit cooler out.
Hit up the online shop to find them or our normal local Edmonton markets. I'm also just gearing up for the marathon 11 day Fringe Festival starting Aug 11th. You'll find me setup in McIntyre (Gazebo) Park.
As always … get outside, hug and tree and enjoy the sunshine! ~ natasha
Keep up to date by signing up for our newsletter (at the bottom of the page) or join us on Twitter, Facebook and our Instagram page!