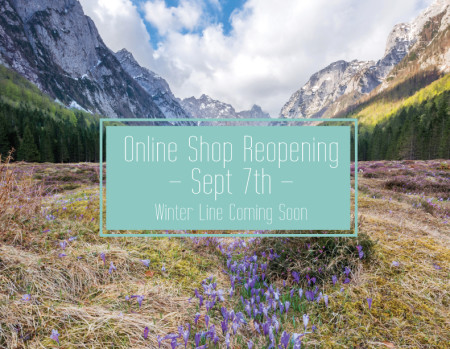 As many of you know my online site went down a few weeks ago right in the middle of my busy festival season. It is normal for it to have a few hiccups losing the server, but this time it was a bit more serious.
Sadly as it went down it completely disappeared and was gone into the unknown internet void. Luckily we had a backup, but that backup was from about 6 months ago. As you know my products rotate for each season and my inventory is constantly changing. With this crash and 6 months of data missing it means that any new products I had loaded, new photos I had posted, and all the updates to my sizing chart were gone for basically all of my current designs.
Yes, I could sit here and upload each product again, but with the new winter line launching in a few weeks and with my end of summer sale starting this week, which causes my inventory to change rapidly, the decision was made to just relaunch with all the new products Sept 7th.
I apologize that you won't be able to get in on the summer clearance sale this season, but I'll make it up to you with a 15% off sales code when the online shop reopens. How does that sound?
Thank you to everyone who reached out to me to let me know my site was down and if there is something you have to have, don't hesitate to contact me through email. Here is a list of our remaining Summer Shows we will be at until the end of October if you can stop by and say hi, and of course connect on our social media pages. Links are below!
See you out there! ~ Natasha